Ada Agrait '94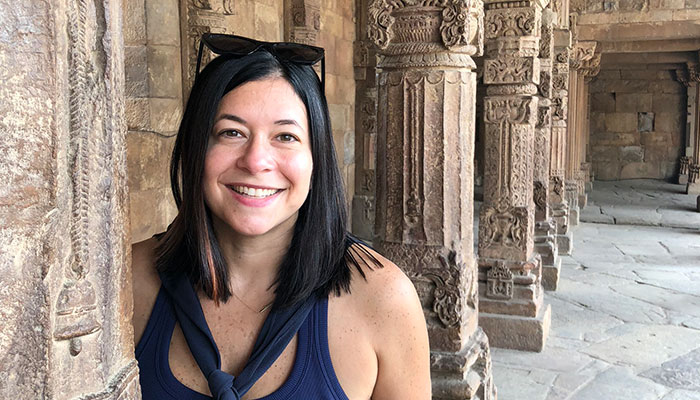 The Hill Society
Member Profile
Ada Agrait '94
What was your focus at Syracuse University and what are you doing now?
I remember going to the Newhouse School in Syracuse University from Puerto Rico in 1990 like it was yesterday. I graduated with a B.S. in Public Relations and a minor in Political Science. Over the last 27 years, I've had a great career in public relations, advertising and marketing. I currently have my dream job as General manager of integrated marketing communications for Microsoft's commercial businesses.
What is your favorite SU memory?
There are so many to choose from – the community, curriculum, professors and internships. . . But, giving campus tours was a highlight for me. I learned so much about the school's rich culture and history. I also got to meet two of my best friends: Allison Morgenstern Pillsbury ('93) and Catherine Terry Corbin ('94).
Why is it important to give back to Syracuse University?
My education at Syracuse opened many doors and laid the foundation for my career. I want to enable other underrepresented students a fair shot at success like the one I received. Creating the Ada Agrait Our Time Has Come Scholarship* is a perfect way to give back.
What does being a member of The Hill Society (leadership giving) mean to you?
I feel privileged to be able to give back to the community and have the opportunity to impact others' lives. I'm a firm believer that a great education can increase chances for better opportunities and it's something that no one can ever take away from you. The Hill Society provides a great platform for me to give to others.
*Our Time Has Come Scholarship: Benefitting underrepresented students demonstrating financial need, in support of the University's efforts to promote the innumerous educational benefits of a diverse student body.
---
The Hill Society | Member Profile 
In each issue of The Hill Society e-newsletter, we will feature a Hill Society member. If you are interested in being profiled, contact thehillsociety@syr.edu.