Melissa Holloway '91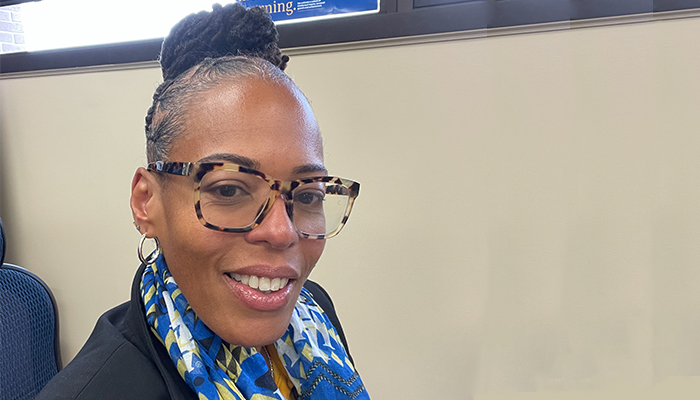 The Hill Society
Member Profile
Melissa Holloway '91
What was your focus at Syracuse University and what are you doing now?
I arrived at Syracuse as an aspiring attorney. I originally planned to major in political science or public policy, majors seen as the traditional path to law school. Instead, I landed at Whitman as a business major focusing on personnel and industrial relations. In 1991, I received my B.S. in Business Administration from Whitman. In 1993, I earned a master's degree in Political Science/Public Policy from Binghamton University while working and studying for the LSAT. In 1996, I graduated from the University of Wisconsin-Madison Law School. After graduation, I worked as a litigator in a large law firm for several years. In 2000, found my true passion, higher education law practice. For the past 21 years, I have worked as an attorney in higher education. I currently serve as Vice Chancellor and General Counsel for the nation's largest Historically Black Colleges and Universities (HBCU) North Carolina Agricultural and Technical State University, in Greensboro NC. I work each day to support an institution whose historical mission is to prepare black and brown students to advance the human condition through degree obtainment. It gives me great pleasure to provide the same support for these students that Syracuse University provided for me many years ago.
What is your favorite SU memory?
I have so many great memories of my time at Syracuse that it is impossible to choose just one. My favorite memories center around my involvement and engagement with various student organizations, including Zeta Phi Beta Sorority, Inc., the Student African American Society (SAAS), Black Voice, National Association of Negro Business and Professional Women's Clubs, Inc. (NANBPWC), Black Celestial Chorale Ensemble (BCCE), and the Bishop Forey Foundation. A program I created while a member of NANBPWC, the Annual Tribute to the African American Woman, continued for over 20 years after my graduation.
I also served as a work-study employee at the College of Law for three years. That experience gave me tremendous insight into what my future law school career would look like and helped prepare me for the rigors of the study of law.
Why is it important to give back to Syracuse University?
Syracuse University played such a large part in my personal and professional development. Not all my experiences as a student were positive, but even the less-than-positive experiences taught me valuable life lessons that I carry with me today. Syracuse forced me to grow, think critically, and expand my worldview. It also provided a safe space to test boundaries and dispel stereotypes. It is essential to give back to SU so that others will have the same opportunity and ensure that those opportunities are not limited due to a lack of resources.
What does being a member of The Hill Society (leadership giving) mean to you?
It demonstrates my appreciation for the investment SU (and generous donors) made in me over 30 years ago. Without financial support, I would have been unable to attend Syracuse. The job of a great leader is to develop and support future leaders (we won't be around forever). It is my responsibility to now lead where I once followed. My giving should inspire future students to do the same.
In your opinion, what is the most important work that Syracuse University does?
Syracuse provides financial support to over 80% of its student body. This ensures access to higher education, known as the great equalizer, to students who would otherwise be unable to attend the University. We all know that higher education is the key to enhanced social and economic mobility.
What do you hope to accomplish at Syracuse University through your philanthropy?
Frederick Douglass once said "Education means emancipation. It means light and liberty. It means uplifting the soul of man into the glorious light of truth, the light by which men can only be made free." I want to help free the dreams and aspirations of first-generation college students through the light of higher education.
---
The Hill Society | Member Profile 
In each issue of The Hill Society e-newsletter, we will feature a Hill Society member. If you are interested in being profiled, contact thehillsociety@syr.edu.