Arthur Schechner '53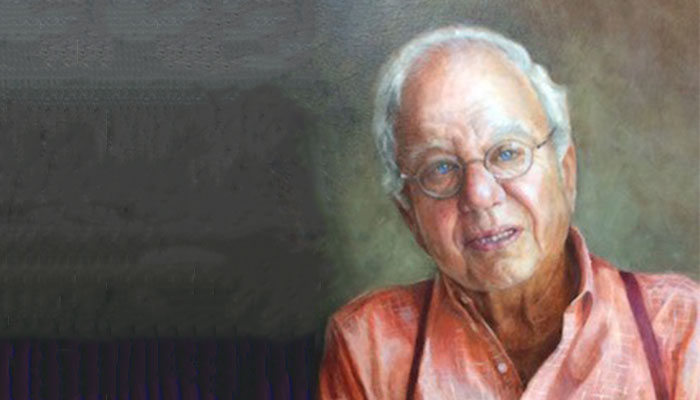 The Hill Society
Member Profile
Arthur Schechner '53
What was your focus at Syracuse University and what are you doing now?
I was raised in Newark NJ in a very sheltered environment. Our neighborhood was one color, one religion, and one economic level. This typical inner city single ethnic community promoted lifelong friendships but no expansive outreach movement by its residents.
Until I went to S.U. I had not travelled more than 100 miles from my home. So, my focus as I matriculated was to see and learn as much as I could from as many people as I could about the greater world out there.
At SU I joined many clubs, a fraternity, a campus political group and several special interest groups. I was as much interested in social awakening as intellectual improvement and SU had both to offer in abundance.
After graduation, armed with a strong supply of confidence and social stability, I opened my own insurance organization. Over the years it prospered significantly and continues to be a fine business managed by my son. I am now fully retired from business but continue my involvement with community charities. It was my expansive awakening at SU that became a key foundation of my life which continues today to be satisfying and complete.
What is your favorite SU memory?
I have many thoughts about my life on the Campus. Prof Parks Hotchkiss of the Maxwell School had the most profound academic impact. But, overall, it was Marshall St, any time of any day. I was quite involved in Campus life, and I could go down there, stroll for about twenty feet and meet someone with whom to have a conversation, a cup of coffee or a beer at the "Orange" saloon, around the corner. What fun, and what great memories. Those were the best of days.
Why is it important to give back to Syracuse University?
A University consists of buildings, information, and people. It is a living organization. As such it needs to be fueled and nurtured. By whom?
Predominately by those persons who have benefited by its existence. This giving back comes in many ways, all of which encompass loyalty, commitment and action. along with economic support. As I benefited from those before me, I must assure that those who come after me have a similar opportunity. This was an implied obligation that I assumed when I received the benefits and degree of SU.
As our Jewish sages teach, "If not now, when, if not me, who?"
What does being a member of The Hill Society (leadership giving) mean to you?
The Hill Society provides me with an organized way to give to SU. When discussing giving, the concept is simple. You can be a leader, a follower, or a non-participant. If you are a leader, then you should lead by example. The Hill Society allows me to do just that.
I graduated from SU in 1953. In every one of the 69 years since then, I have made an annual gift to the University. I did that, to pay back as best I can for what SU did for me almost seventy years ago.
I hope and pray to be fortunate enough to continue this annual giving for some years into the future and then ultimately with a legacy gift. Only then will my old account with SU be marked "paid in full".
Arthur is also a member of the 1870 Society, a network of visionary individuals who have included the University in their long-term financial and estate plans.
---
The Hill Society | Member Profile 
In each issue of The Hill Society e-newsletter, we will feature a Hill Society member. If you are interested in being profiled, contact thehillsociety@syr.edu.