Nancy Schulman '73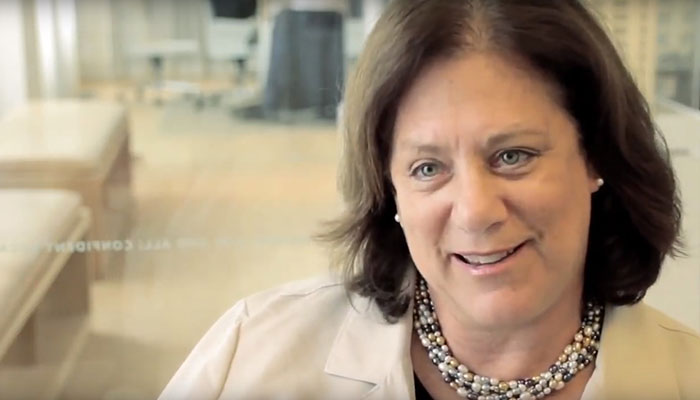 The Hill Society
Member Profile
Head of Early Learning Center
Avenues: The World School
New York
How did you come to choose Syracuse University?
I grew up in a small town in New York state and I was looking for a large university not too far from home for my college experience. I knew that I wanted to be a teacher, and Syracuse had a strong School of Education.
What path did you take when you graduated?
I graduated with a bachelor's degree in elementary education and was anxious to start a career in the field. In 1973, when I graduated, there were few jobs available since many positions were filled with teachers avoiding the Vietnam War draft. In fact, when I applied to the School of Education in my junior year, we were told that it might be difficult to find a job. I was unable to find a public school position, so, at the advice of a family friend, I looked into private school options. I moved to New York City, with three SU classmates, where I started as a teacher at the Horace Mann School in the Bronx. I worked there for 17 years. Then, I became the Director of the 92nd Street Y Nursery School for the following 21 years. Since 2011, I have been head of the Early Learning Center at Avenues: The World School in New York. I was a member of the founding educational leadership team to create a new global school which has campuses in New York; Sao Paulo, Brazil and Shenzhen. I have spent the past 48 years educating young children, mentoring teachers and working with families and I am grateful to be doing such important work.
Could you share a favorite campus memory?
I remember a snow drift that went up to the second floor window, and we couldn't get out the front door. Concerts and movies shown at Huntington Beard Crouse Auditorium, fall football and the first spring days on the quad are some great memories.
Why is it important to you to give back to the School of Education and Syracuse University?
Being able to give back to the school, specifically the School of Education, that started me on an extraordinary career is a privilege that I hope can help sustain the experience for other students.
What does being a member of The Hill Society (leadership giving) mean to you?
My husband and I both attended SU (not at the same time). His father, sister and my aunt all attended SU. A legacy of giving to a place that has had a meaningful impact on my life and that of my family is particularly important to us.
---
The Hill Society | Member Profile 
In each issue of The Hill Society e-newsletter, we will feature a Hill Society member. If you are interested in being profiled, contact thehillsociety@syr.edu.