Lubin Society/Parents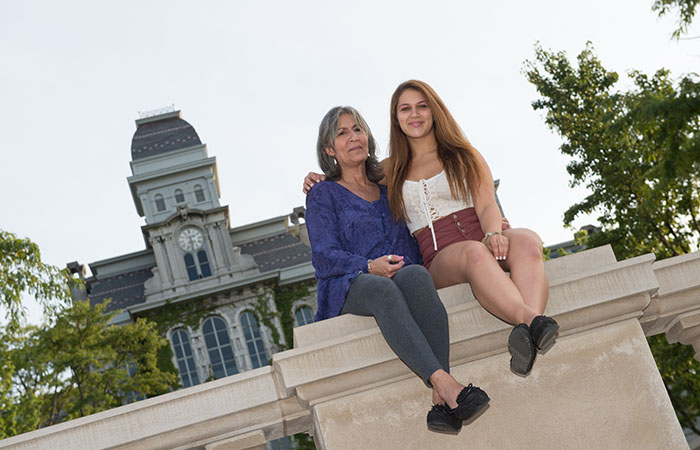 Why we ask parents to give…
The qualities that have made Syracuse University such an attractive choice for generations of families, and for your family today, are the direct result of the University's ability to invest in our students. Your financial support promotes excellence at Syracuse by allowing the University to invest in its academic programs, improve facilities, and hire the best and brightest faculty.
The Lubin Society is simply our way of saying Thank You. We have no meetings, no event attendance policy, and no required gift designation. You may direct your gift to the need that most interests you. For example, the Student Experience Fund, the Dean's Fund of your child's school / college, or the 'Cuse Athletics Opportunity Fund are just a few of your options.
Parents that choose to join the Lubin Society enjoy a high level of engagement with and recognition by the University. Members have the opportunity to engage with the Chancellor and other University leaders, receive invitations to exclusive events on campus and in New York City, including the Lubin Society Weekend, and have the option of special reserved seating at Commencement.
Just as we promise your student an unmatched experience that positions them for success during their time here and beyond, we promise Lubin Society parents a fulfilling experience that binds them closely to the University during a pivotal time in their student's life.
We invite you to join the Lubin Society and embrace all things Orange!  As your student explores all the amazing opportunities available at Syracuse University, we hope you will explore this special opportunity to stay close, stay informed, and stay engaged.
To learn more about comprehensive giving opportunities and membership in the Joseph I. Lubin Society, please contact William Barry at 413.512.1017, wlbarry@syr.edu, or familygiving@syr.edu.
"Syracuse University has provided two of my children with a pathway to their future. They've benefited from professors who've traveled the globe and bring those experiences into the classroom, first-class research, literary mentors, on-campus social action movements, lifelong friends, and an exhilarating and enriching semester of study abroad in Florence. I am proud to do my small part to honor the legacy of those who've guided the University since its inception."
— Katherine Petrillo-Klein
Accordion Section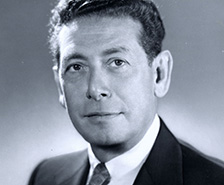 Named after the most prominent parent philanthropist in Syracuse University's history, the Joseph I. Lubin Society recognizes those families helping propel Syracuse University to new standards of excellence.
When Joseph I. Lubin brought his daughter Ann to Syracuse University for an admissions visit in the 1940s, he launched his own legacy of philanthropy and service to her alma mater and set a new standard for parental engagement and dedication.  Over the years, Lubin contributed generously to the university, establishing a scholarship fund, the Lubin-Tolley Book Fund, supporting the construction of Manley Field House, and renovations to Hendricks Chapel. Most notably, he purchased and subsequently donated the beautiful townhouse on East 61st Street, across from the Pierre Hotel, that today serves as the home for Syracuse University in New York City.
In tribute to Joseph Lubin's legacy and devotion to his daughter's education, we established the Joseph I. Lubin Society to recognize those families who help to propel the University to new standards of excellence, both inside and outside the classroom.

Members of the Lubin Society commonly create comprehensive philanthropic plans to maximize the impact of their giving across the University, and you can do the same!
As seen in the examples below, you have nearly unlimited flexibility in how you structure and designate your gifts. Support The Fund for Syracuse, your child's school or college, a special program, or whatever matters most to you.
Gifts may include stocks, bonds, real estate, or be a designation of interest or proceeds from a business or estate transaction. We can help facilitate your estate planning needs, as well as your family's charitable interests, as you explore ways to support Syracuse University. To learn more about comprehensive giving opportunities and membership in the Joseph I. Lubin Society, please contact please contact William Barry at 413.512.1017,
wlbarry@syr.edu
, or
familygiving@syr.edu
.