Forever Orange Faculty Excellence Program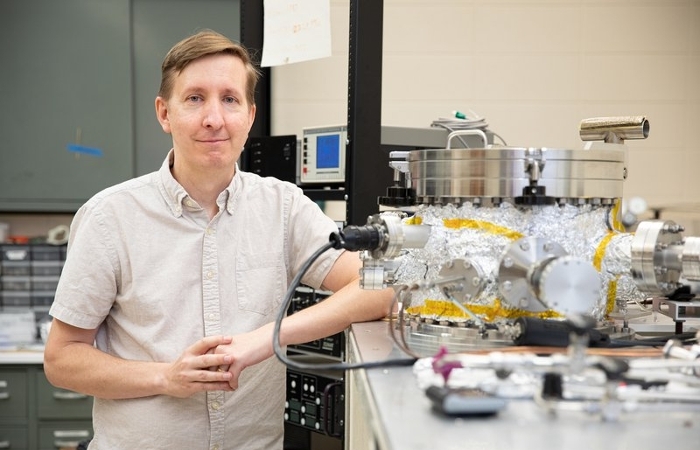 Partner with us on our greatest academic priorities
The hallmark of a great research university is its faculty. Whether in the classroom, research lab, studio or workshop, great professors generate groundbreaking insights. At Syracuse, our world-class scholars expand their students' intellect, broaden their perspectives, and amplify our impact in shaping future generations of leaders and innovators.
Now the Forever Orange Campaign offers donors an opportunity to partner with Syracuse University on our highest academic priorities, to ensure students have access to the most creative, gifted, inspired and inspiring scholars, researchers and teachers.
By supporting Faculty Excellence, you strengthen the University's position and prestige in competing for grants and attracting the best and brightest minds in higher education.
Your Forever Orange gift to Faculty Excellence helps Syracuse University recruit visionary researchers, reward and retain influential faculty, nurture and diversify the future professoriate, and recognize the accomplishments of dedicated faculty at all levels.
Give rise to the future of Syracuse University and our students by investing in faculty and leadership who will influence student success for generations to come:
Endowed Deanship
Endowed Department Chair
Endowed Professor of Excellence
Endowed Professorship
Endowed Assistant Professorship
Endowed Faculty Fellow
You can leave an ongoing legacy through a gift you make today to Faculty Excellence. Gift options support salaries, research and travel funds that enhance interdisciplinary research, teaching and growth in high priority academic areas.
Amplify the impact of your gift
Through this unique partnership to promote Faculty Excellence, we'll create special endowments that provide ongoing support of faculty positions.
Complete your pledge in 4-5 years, and Syracuse University will contribute 25% of the total cost to endow the position.
Complete your pledge within 3 years, and Syracuse University will contribute 33% of the total cost to endow the position.
Faculty Excellence drives student success and institutional prominence by fueling discovery, nourishing creativity, and unleashing potential to impact our world for lasting good.
Rise to show your support today!
To learn more about the Forever Orange Faculty Excellence Program, contact Lynn Vanderhoek, vice president of principal gifts and strategic initiatives, at 315.443.9236 or lavander@syr.edu.