National Veterans Resource Center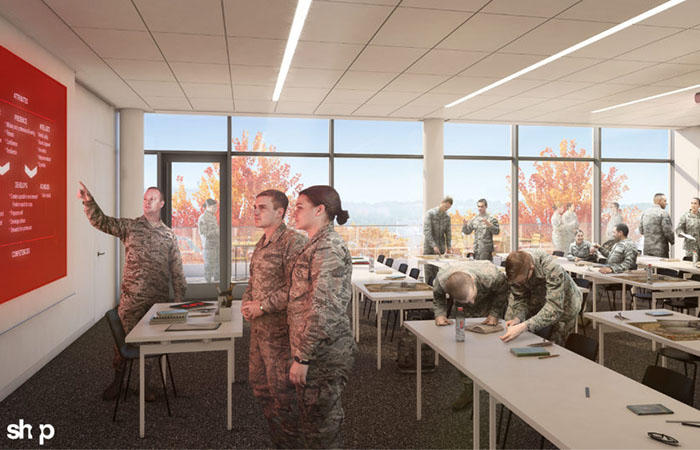 The National Veterans Resource Center in the Daniel and Gayle D'Aniello Building (NVRC) will function as the center of veteran life on the campus of Syracuse University, in the local community, and across Central New York.
The NVRC is a first-of-its kind facility in the United States, and a class-leading exemplar of academic, government and community collaboration. The NVRC will leverage a public-private sector partnership model, to nurture academic research, actionable programming, and collaborative thought leadership positioned to impact veterans and their families on the campus of Syracuse University, in New York State, and in communities across the U.S.
Accordingly, the NVRC will create the conditions necessary to build upon and solidify Syracuse University's ongoing effort to position CNY as the nation's hub of research and programming connected to the veteran and military sectors.
Visit the NVRC website for more information.