The Barnes Center at The Arch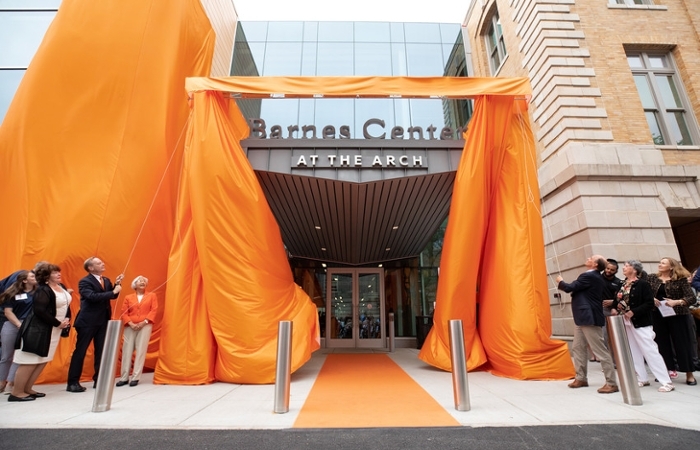 Syracuse University recently opened the Barnes Center at The Arch, the University's new state-of-the-art health, wellness and recreation complex. The new facility and the programs that find their home there include many amenities found in other college and university recreation centers, but the facility isn't what makes the Barnes Center transformational for students.
Recognizing that individual well-being encompasses mind, body and spirit, the Barnes Center offers something different. Its staffing, resources and services go well beyond the scope of a traditional college recreation center. In addition to recreational fitness and personal training, students will find student health clinics, nutritional advice and stress management, meditation resources and mental health counseling in a central location.
"Today's university students want excellent academics, extracurricular activities that ignite their passion, and health and wellness opportunities that help balance the rigor and demands of their entire experience. Creating a place where students can find life balance will empower them to succeed," says Board of Trustees Chairman Emeritus Steven W. Barnes '82. This was the vision that led Barnes and his wife, Deborah, to donate $5 million to help build the center—a central component of a plan to transform the student experience at Syracuse University.
Visit the Barnes Center website for more information.