Kristen Lewko Hostetter '08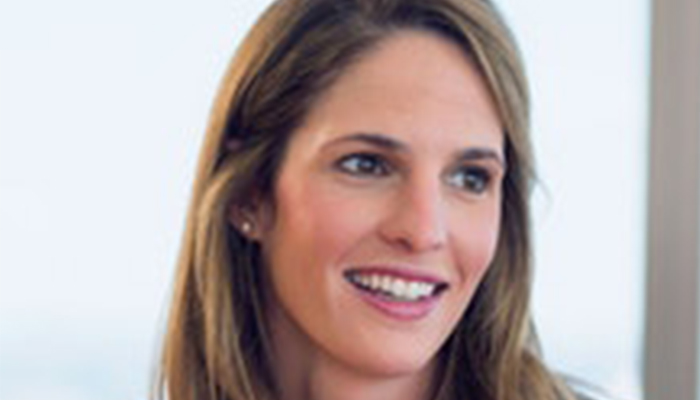 The Hill Society
Member Profile
Senior Managing Director
Teneo
What was your focus at Syracuse University and what are you doing now?
I graduated in 2008 with a degree in public relations from Newhouse, with minors in marketing and psychology. While I came to Syracuse thinking I wanted to pursue a career in broadcast journalism, it became clear to me during my junior year while taking Professor Stein's introduction to investor relations course that my passion is really financial communications. That class set me on the path to where I am today.
I am currently a Senior Managing Director at Teneo, a CEO advisory firm. I work closely with our clients to help shape and tell their corporate story, engage thoughtfully with Wall Street analysts and investors and manage special situations such as crises and mergers and acquisitions.
What is your favorite SU memory?
It's hard to pick just one! Honestly, all of my memories revolve around the special friendships that I developed at Syracuse and am fortunate to maintain today. I will never forget bundling up from head to toe and trekking down to Marshall Street for happy hour at Chuck's (RIP) and making it a priority to get to the Carrier Dome to cheer for the Orange.
Why is it important to you to give back to Syracuse University?
I can say, without hesitation, I would not be where I am today without the education I received, the connections I made and the experiences I had at Syracuse. I give back because I want to do my part to ensure that current and future Syracuse students have the same opportunities that I enjoyed.
What does being a member of The Hill Society mean to you?
I feel privileged to be part of The Hill Society and fortunate to be in a position to provide financial support to help advance the university's mission. I also appreciate the ongoing communication about important things going on around campus as it helps keep me in the loop.
---
The Hill Society | Member Profile 
In each issue of The Hill Society e-newsletter, we will feature a Hill Society member. If you are interested in being profiled, contact thehillsociety@syr.edu.