Karyn Bilezerian '93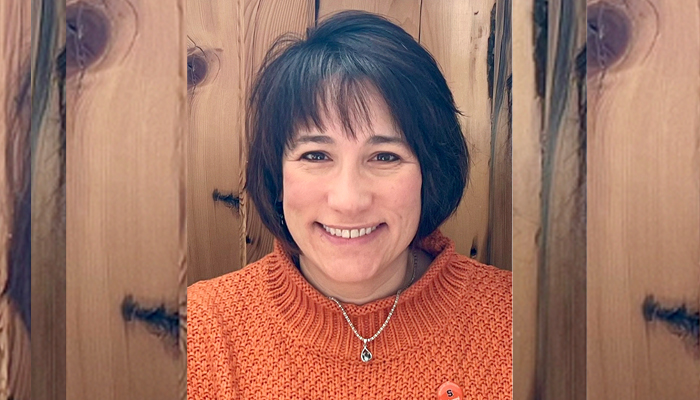 The Hill Society
Member Profile
Karyn Bilezerian '93
What was your focus at Syracuse University and what are you doing now?
I was a student in the colleges of A&S and Newhouse, and I graduated with a dual major in English and Textual Studies and Magazine. I began a job immediately after college as an assistant editor (and then was promoted to associate editor) at Ladies' Home Journal, in New York. After getting married and relocating to the Boston area, I worked as a senior editor at Robb Report magazine and then freelanced as a writer and editor for print media and private clients. Ultimately I became a full-time, stay-at-home parent, and I continue to use the writing and editing skills I learned at Syracuse in many volunteer roles. Between my children's school, community groups and our church, my weeks are filled with website management, creating newsletters and coordinating events.
What is your favorite SU memory?
There are way too many to pick just one! I have great memories of dishing about the magazine industry with Professor Bill Glavin, exploring London during a life-changing semester abroad, and laughing endlessly with close friends and my Alpha Chi Omega sorority sisters. I think my most favorite thing about Syracuse University is that it will remain a connection for life. I've brought my family with me to my last two class reunions during Orange Central. Introducing my husband and two sons to Sals wings, the Dome, M Street and all things Orange has been a full-circle experience. My boys are nearing college age, and after recently going on an official campus tour and attending information sessions, I fell in love with Syracuse all over again. I am very proud to be an alum!
Why is it important to give back to Syracuse University?
I feel good about giving back because I continue to see how many wonderful opportunities Syracuse students have—both on campus and beyond. There are so many esteemed colleges that make up the university, and a degree from Syracuse can take you far. Our professional alumni network is all-encompassing, so there are benefits to being a Syracuse grad that last long after you receive a diploma.
What does being a member of The Hill Society (leadership giving) mean to you?
Being a Hill Society member shows that I'm willing to commit to the future of Syracuse. My parents made many sacrifices to send me (and then my brother) to Syracuse, and I know that affording an education from a private university is more than a stretch for so many people. I hope my annual commitment can help offset costs for the next generation of students. It's all about paying it forward.
---
The Hill Society | Member Profile 
In each issue of The Hill Society e-newsletter, we will feature a Hill Society member. If you are interested in being profiled, contact thehillsociety@syr.edu.