Jeanne Somma '03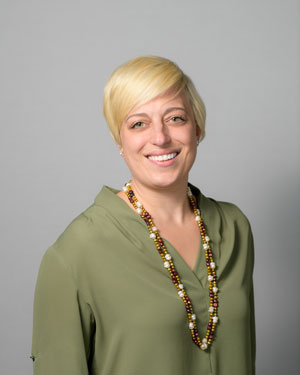 The Hill Society
Member Profile
Director, Analytics and Managed Review
RVM Enterprises, Inc.
What was your focus at Syracuse University and what are you doing now?
I was a Political Science major with a minor in Music Industry but honestly I chose Syracuse for its marching band program—the fantastic education was just gravy! I always wanted to go to law school, so I wasn't sure what I wanted to study during my undergraduate degree program. I ended up focusing on political science and music industry because those were the most interesting classes I took while I moved through my liberal arts requirements. By the end of my tenure I think I probably took every polisci class SU offered. I even worked with Professor Stonecash on poll calling projects (for the free pizza and exposure to grass roots politics).
I'm a lawyer now and I work in legal process and technology consulting. I also manage the entire client facing operations of my company and have used the lessons I learned about politics throughout my career. It's amazing how much simple lessons about finding common ground and speaking to people in a way they understand translate so much to success.
What is your favorite SU memory?
I was lucky enough to direct the Sour Sitrus Society Pep Band when we won the NCAA championship in 2003. I still get chills when I think about standing on the floor of the Louisiana Super Dome watching Hakim Warrick throw up that epic block to push SU to the title. I also think about what a unique experience that was, especially for a 22-year-old. I'm thankful every day for that experience and still can't believe it happened.
Why is it important to you to give back to Syracuse University?
I am the first person in my family to go to college—and money was very tight around the time I was accepted to college. I had student loans and my mother provided more than any parent should, but that first semester, I was short. I remember going to the Bursar's office and being told I was $2,000 short of what I owed for the semester. I was devastated. Two thousand dollars may as well have been a million—I didn't have it and I couldn't get it.
I remember sitting in the office and being told to wait while the woman helping me "checked on something." She came back 30 minutes later to tell me she found some scholarship money for me and that I was all paid up. Relief doesn't describe how I felt and in that moment, I vowed that I would give back to the same place that mystery money came from so that if someone like me needed help, they would get it.
What does being a member of The Hill Society mean to you?
I'm honored to be part of a program that allows me to help students and also be part of the larger community. Too often donations are arm's length transactions and that's just not how I wanted to operate. I want to help in every way that I can and being part of The Hill Society means I can do that. I get to not only donate money, but also the experiences and knowledge that my Syracuse education and experiences have helped me amass. I get to pay back the school that found $2,000 for me so I could stay there and trusted me to represent my school at the NCAA Championships. Syracuse made me the person I am today and for that, I am grateful.
---
The Hill Society | Member Profile 
In each issue of The Hill Society e-newsletter, we will feature a Hill Society member. If you are interested in being profiled, contact thehillsociety@syr.edu.