Mariama Boney '96, G'98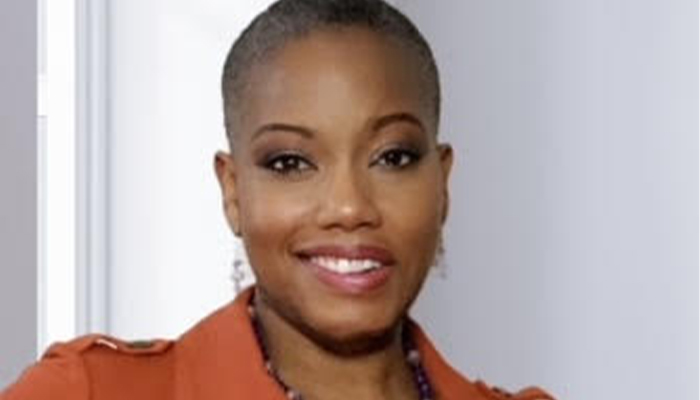 The Hill Society
Member Profile
Mariama Boney '96, G'98
What was your focus at Syracuse University and what are you doing now?
Hailing from Syracuse, NY, I was raised at Syracuse University, and ultimately became a second-generation educator. I am blessed to be a Whitney Young Fellow in the School of Social Work. I obtained my B.S. and M.S. degree in Social Work in '96 and '98 on the macro-track with a specialization in child welfare. Since that time, I've spent 20 years as an award-winning educator, executive change leader and DEI (diversity, equity, inclusion) visionary. I went on to work at five colleges, four associations, and three nonprofits. Today, I lead Achieve More LLC as President and CEO; specializing in training, coaching, and consulting for non-profits, education, associations, corporations to turn leadership and DEI challenges or goals into solutions and profits. I earned my Certified Association Executive (CAE) credential; and am a Licensed Social Worker in Maryland and Virginia; as well as a certified coach.
I'm the author of articles, contributor to other publications and author of 3 journal books focusing on VENT (Volunteering our Emotions and Needs through Talking). The latest book released in August 2021 is VENT: Our Resilience Is Enough.
What is your favorite SU memory?
The day before the deadline to confirm a major during my sophomore year, my father sent me to talk with Dean Pollard and Dean Littlejohn. And my path to becoming a social worker was born! I was privileged to be a member of the first pilot group of students with Dr. Wynetta Devore, to South Africa via her black doll project. I delayed my graduation to take the six-week international study and internship course, Social Development in South Africa during the time of the country's truth and reconciliation journey. We had to raise our own funds individually and as a cohort. I still have a bin full of the pictures, notes and treasures I gained during the study abroad experience.
Why is it important to give back to Syracuse University?
My father, Robert L. Boney, was a man of vision and courage. As an educational administrator and advocate for Black and Latino students, and those who were underrepresented or socioeconomically disadvantaged, it is in remembrance of his life and legacy that I seek to pass the torch forward to the next generation. Maya Angelou said, "one isn't necessarily born with courage, but one is born with potential. Without courage, we cannot practice any other virtue with consistency. We can't be kind, true, merciful, generous, or honest".
What does being a member of The Hill Society (leadership giving) mean to you?
My mom, who is also a graduate of Syracuse University ('74/75), and my dad recognized my potential and introduced me to the field of social work. They both did the same for so many students and collaborated, advocated and pressed for change as well as greater opportunities at Syracuse University.
My dad served for 25 years as associate vice president for undergraduate studies at Syracuse. He's been gone for 25 years yet still shines a bright light as a pioneer in the development of DEI and educational opportunity programs (e.g. HEOP, SSSP, STEP/CSTEP, LD Services, the Syracuse Challenge, etc.) So, it is in his honor, that I'm paving the way for the next generation of Black and Latino students that advocate for the human condition through the Our Time Has Come endowed scholarship: Robert L. Boney Endowed Undergraduate Social Work Scholarship.
*Our Time Has Come Scholarship: Benefitting underrepresented students demonstrating financial need, in support of the University's efforts to promote the innumerous educational benefits of a diverse student body. 
Members of The Hill Society include some of our most generous alumni, parents and other friends that give to many parts of the University. Membership in The Hill Society specifically recognizes their unrestricted annual gifts.
---
The Hill Society | Member Profile 
In each issue of The Hill Society e-newsletter, we will feature a Hill Society member. If you are interested in being profiled, contact thehillsociety@syr.edu.