SU Athletics Meet & Greet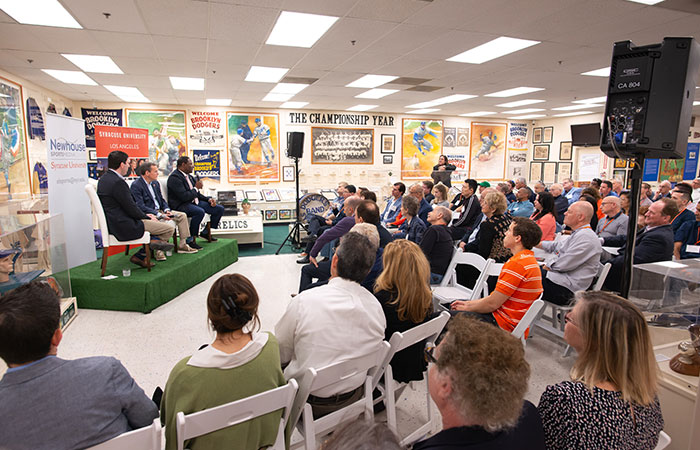 Syracuse University alumni gathered in Santa Clara at Levi's® Stadium – Michael Mina's Tailgate and in Los Angeles at the Sports Museum of Los Angeles for an opportunity to learn about the current state and future of SU Athletics.
Alumni enjoyed a Q&A and panel discussion which was led by Matt Park, '97, the Voice of the Orange. Hill Society donors and prospective donors were given the opportunity to attend an exclusive reception and meet & greet with AD Wildhack and Coach Babers prior to the all alumni event and reception, where they were able to ask questions and take pictures.