Stephanie Pagán Meléndez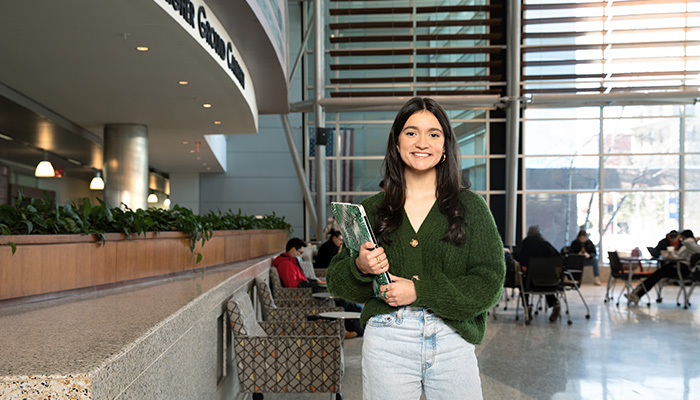 Whitman School of Management
Hometown: San Juan, Puerto Rico
Major: Supply Chain Management and Environment, Sustainability, and Policy
Class Year: 2022
Describe your Syracuse experience in a couple of words or one sentence:
My Syracuse experience has been very transformational and filled with so much gratitude.
What attracted you to Syracuse University?
The campus and student life.
What organizations are you involved with on-campus that you're really passionate about?
I'm involved in the professional business fraternity Alpha Kappa Psi. It helped me foster a community on-campus and develop my professional skills.
What has been your favorite Syracuse experience so far?
Going abroad to Madrid, Spain!
What motivates you to give back to Syracuse?
Being able to help bring opportunities to students of color like me.
How has alumni generosity impacted your time at Syracuse?
By providing me with helpful connections to succeed.
If you had a chance to thank a donor right now, what would you say?
Thank you for helping students like me have incredible opportunities. I'm so grateful to have had this education and the resources necessary to enter the real world.