Troy Parker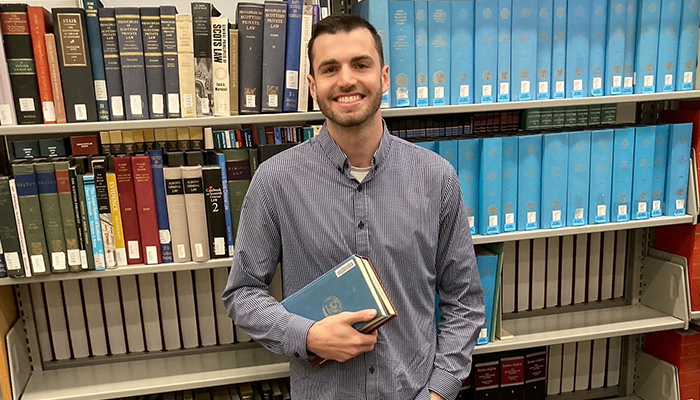 Describe your Syracuse experience in a couple of words or a sentence:
Found a great connection with Professors and made lifelong friends.
What attracted you to Syracuse University?
I am from the Upstate NY community, Syracuse has great networking and the experience they offered with the joint degree programs was great. And a nice scholarship!
What organizations are you involved with on-campus that you are really passionate about and why?
3L Class President, Advocacy Honor Society, Journal of International Law and Commerce- these have really helped me expand my skills as a student and person. All while also being very fun.
How has your time at Syracuse shaped you?
I feel very confident entering the workplace and know that if I needed help, Syracuse has great connections.
What has been your favorite Syracuse experience so far?
Nothing beats going to a good Cuse Basketball or Football game.
What motivates you to give back to Syracuse?
I'm here because someone donated once to help me get a scholarship, I want to do the same for someone else.
Why do you think alumni should support SU?
Alumni understand the good education experience Syracuse provides but also know help can make even more people successful here.
If you had a chance to thank a donor right now, what would you say?
Thank you very much for helping me fulfill my life goals and beyond.
Why are you proud to be a part of the Orange family?
I am proud to be a part of the Orange Family because there is no issue we don't try to tackle.