Gabriella Kielbasinski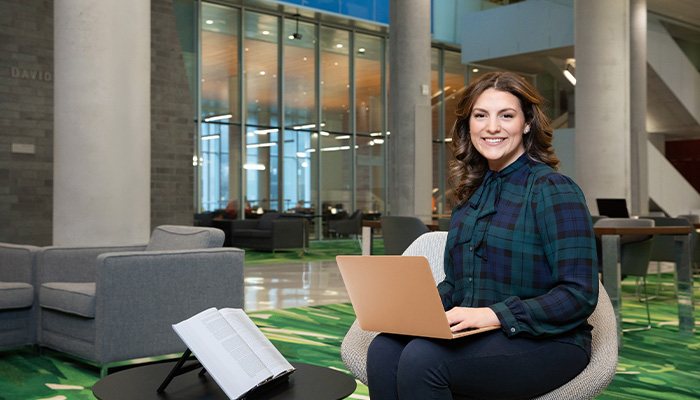 Hometown: Syracuse, NY
Major: Law, J.D. Candidate
Class Year: 2022
Describe your Syracuse experience in a couple of words or one sentence:
An unprecedented adventure. Law school is intense even under the most normal of circumstances; however, during a global pandemic, this adventure has truly been one that led to growth—both as an individual and a greater community.
What attracted you to Syracuse University?
As a Syracuse native, coming to SU combined my dreams of becoming an attorney with the privilege of having my family around me.
What organizations are you involved with on-campus that you're really passionate about?
Student Bar Association, Journal of Global Rights and Organizations, and Advocacy Honor Society - AHS, in particular, has been one of the highlights of my law school career. AHS provided me with invaluable experiential learning opportunities, delving deep into real-world legal controversies, and brought wonderful people who made me feel a sense of community—be it on Zoom or in person.
What has been your favorite Syracuse experience so far?
My favorite experience was competing in and winning the Mackenzie Hughes, LLP Appellate Advocacy competition with my teammate, Cierra Thomas.
What motivates you to give back to Syracuse?
Without the support of scholarships, law school would not have been a feasible expense to take on. Giving back is really about holding the door open for those behind you, in the same way, that alumni did for me and other current SU students.
How has alumni generosity impacted your time at Syracuse?
Alumni support helps to facilitate great events and opportunities that ultimately help students to grow personally and professionally.
If you had a chance to thank a donor right now, what would you say?
Thank you for investing your time and resources so that someone you may never meet can have a chance to pursue their passions and make their corner of the world a little better for it.