Kaitlin McKoy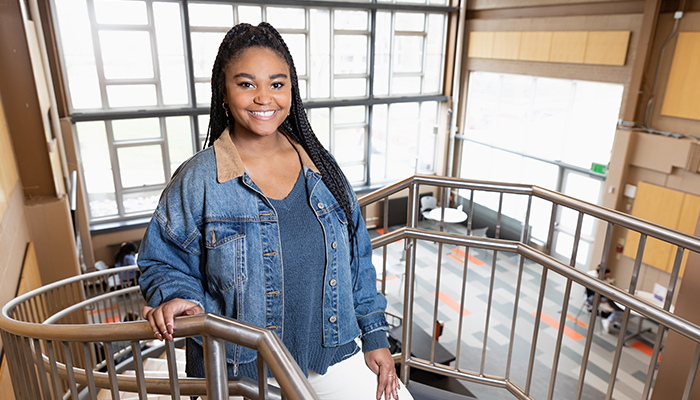 Describe your Syracuse experience in a couple of words or a sentence:
I have had so many important people leave a mark on me here - colleagues, professors, peers, mentors & more! I wouldn't have had such a great foundation if it weren't for 'Cuse!
What attracted you to Syracuse University?
I wanted to seek out the east coast and the Syracuse Abroad program!
What organizations are you involved with on-campus that you are really passionate about and why?
iSchool peer advisor - the iSchool has given me a community of like-minded thinkers and I want to give back and inspire others how I was inspired by peer advisors my freshman year. I am also a Global Ambassador for Syracuse Abroad. I loved my abroad experience and experiencing other cultures and want to inspire others to go abroad.
How has your time at Syracuse shaped you?
I have grown so much as a human and developed characteristics that will carry me through life here.
What has been your favorite Syracuse experience so far?
Going to games in the dome and going abroad!
What motivates you to give back to Syracuse?
Syracuse has been my home for four years - it is a place I have learned, grown, and become the human I am today. I am so thankful for this university and would take any opportunity to express my gratitude.
Why do you think alumni should support SU?
It is so important to give back to a community that has done so much for you. I appreciate acts of service and know how important it is to offer a helping hand where you can.
If you had a chance to thank a donor right now, what would you say?
Thank you so much for helping and allowing me to live out my dreams and attend Syracuse University. I have had the best four years here, so much so that I have decided to continue my education here in graduate school. I never would have dreamt about this without you!
Why are you proud to be a part of the Orange family?
The Orange family reflects a drive for education and diversity.