Lekendric Doyle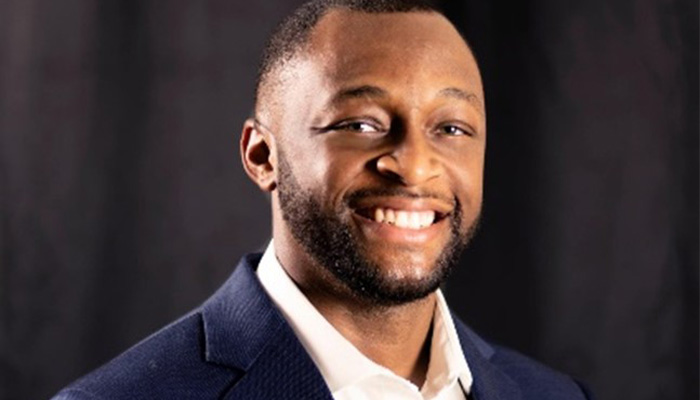 Institute for Veterans and Military Families (IVMF)
Hometown: Chicago, IL
Current City/State: Port Orchard, WA
IVMF Program: Onward to Opportunity (PMP)
Class Year: 2021
Describe your IVMF experience in a couple of words or one sentence:
An exciting challenge.
What attracted you to IVMF?
A drive for additional education and certification opportunities pre / post naval separation.
What organizations are you involved with that you are really passionate about and why?
As a member of the Compliance team at the Blue Origin Headquarters in Kent, Washington I am passionate about pursuing our mission of building the road to space. It is inspiring to work with a team of highly motivated technical experts while solving challenging problems and manufacturing high-performance reusable rocket engines.
What was your favorite IVMF experience?
The virtual coursework was an excellent method of learning the basics and intricacies of project management. I found the material interesting and relatively easy to comprehend. The material, as well as the training aids provided in the online course, was essential to helping me prepare for my final exam.
What motivates you to help out the IVMF?
I sincerely want to give back to the program that has given me so much. The entire experience of earning my PMP certification through IVMF was great. All of the resources I needed were easily accessible and I believe every transitioning servicemember and veteran should take advantage of the opportunities IVMF has to offer.
The IVMF offers its programs at no cost to participants because of donor support. How has the no-cost O2O program benefited you personally and professionally?
I was able to earn my PMP certification and develop a technical skillset that contributed to me landing my dream job at Blue Origin. Although my position does not directly perform the duties of a project manager; I utilize the experience and knowledge I gained, daily, to help contribute to something bigger than myself.
If you had a chance to thank an IVMF donor right now, what would you say?
Transitioning from the military is a difficult process that forces you to look back on all of your achievements and shortfalls. Trying to select a new career and ultimately discern what the future holds is one of the most challenging things I have had to do. Thanks to IVMF, I was able to attain a life-long dream and leverage the skills I gained to better my future and, one day, the world. Thank you so much for your generosity.