Cohen Honors Mother's Memory Through OTHC Scholarship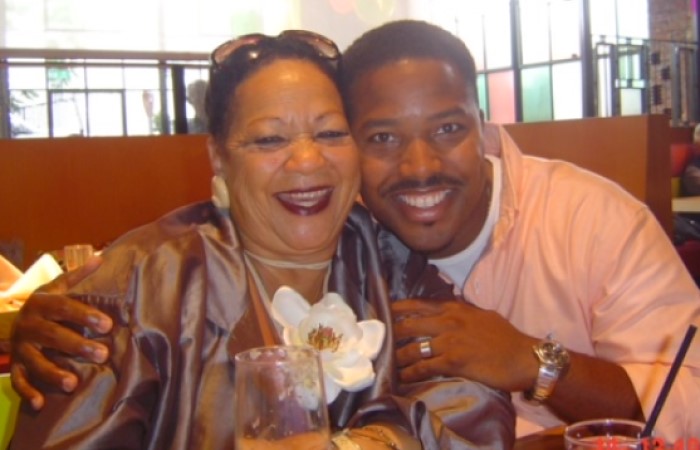 Diane Hasbrouck Cohen's life was synonymous with Syracuse University. She grew up on East Fayette Street, in the shadow of "the University on the Hill," and met her husband, the late Vincent Cohen '57, L'60, when he was a student and basketball star at Syracuse. Two of their three children (Dr. Traci Cohen Dennis '90) would later also earn Syracuse University degrees.
But Cohen's own options had been limited. Although her father Homer was a skilled welder, due to racism in the 1950s and '60s, he was denied promotions and raises. As a result, financial resources were very limited for their family of nine. Cohen was largely raised by her eldest sister after her mother passed away when she was 14. She attended Nottingham High School in Syracuse and the more affordable Central State University, an HBCU in Wilberforce, Ohio, before she married.
"Even though Syracuse University had practically been in my mom's backyard, there was no possibility for her to go there herself because of her family circumstances," says her son, Vincent Cohen Jr. '92, L'95. Hoping to help other talented students of limited means born and raised in the City of Syracuse, he has endowed a scholarship in memory of his mother, who died in December 2018.
As a life-long learner, Diane Cohen realized her passion for African studies and took frequent trips to the continent collecting unique and exquisite art on each trip. She eventually established her own company, African Hands, LLC, and sold and donated the art she collected. She served on the board of the Museum of African Art in Washington, DC., where she resided until her death.
Cohen has donated $100,000 to the Our Time Has Come (OTHC) Scholarship Program to create the Diane Hasbrouck Cohen Scholarship to support underrepresented students with need, with preference to students from the City of Syracuse. The scholarship follows the Vincent H. Cohen Sr. Scholarship, created by the Cohen family in 2018. He also supports the OTHC program through the Omega Psi Phi Scholarship and supports the Syracuse University College of Law.
Like his father, Cohen earned his law degree from the Syracuse University College of Law and went on to make his own impact in the Washington, D.C., legal community. He spent five years as principal assistant U.S. attorney and served as U.S. attorney for the District of Columbia before joining the international law firm, Dechert LLP, as a partner in 2016. He was recently elected Global Managing Partner and is a part of a leadership team that directs the growth, management and strategy of the 1,000 lawyer international law firm.
Like his mother, Cohen's connections to Syracuse are strong. He was elected to the Syracuse University Board of Trustees in 2019 and was recently appointed to its executive committee. He sits on the Dean's Board of Advisors for Syracuse Law School and also serves on the Multicultural Advancement Advisory Council.
"Having a diverse student body at Syracuse University continues to be a top priority for me," Cohen says. "The OTHC Program supports underrepresented students who might not otherwise have the means to achieve a Syracuse University education, thereby enriching the campus experience for all students. Maybe if the OTHC program was in place and scholarships like this were available, my mother could have attended the University that was right next door."