Orange Team Challenge. Calling All Former Student-Athletes!
This story links to an external page
Publish date: 05-03-2021
Summary: Our goal is to create a level playing field where every former student-athlete can make an impact on their sport and show their Orange pride while supporting current student-athletes. Your contributions will help us to recruit, retain, and develop student-athletes and coaches to build and sustain championship programs in every sport.
External link: https://cusecommunity.syr.edu/s/1632/20/interior.aspx?sid=1632&gid=2&pgid=6623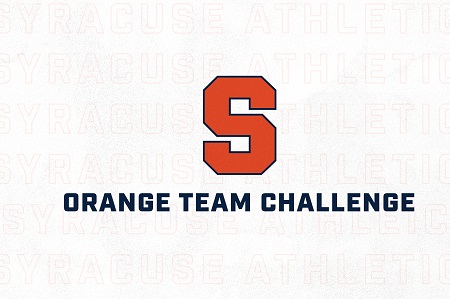 Alt text: Orange Team Challenge