Virtual Whitman Day is April 29!
This story links to an external page
Publish date: 04-22-2021
Summary:
The Whitman School of Management aims to inspire and prepare students for a world of accelerating change. Every day, we strive to be an exemplary business school by providing highly relevant experiential, interdisciplinary and international initiatives. We hope you can join us on 4/29 for a virtual Whitman Day 2021 address by Dean Anderson and consider supporting the Whitman Day CuseFunder!
External link: https://cusecommunity.syr.edu/s/1632/20/interior.aspx?sid=1632&gid=2&pgid=6744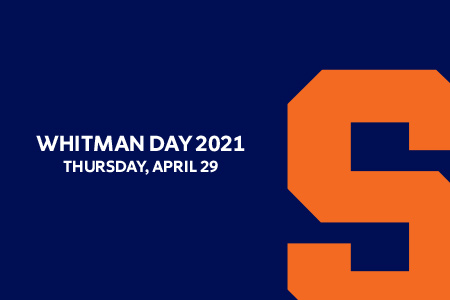 Alt text: Whitman Day 2021 Thursday April, 29