Your Gift Can Have 3x the Impact!
This story links to an external page
Publish date: 03-24-2021
Summary:
When you make a gift for National Orange Day 2021, celebrating 151 years of Syracuse University, your gift will be matched 3-to-1 to the General Supported Scholarship Fund up to $50,000, thanks to a generous donor! From March 22 through March 28, our goal is for 151 donors to make a scholarship gift, because when you give to scholarship, you open doors for exceptional students from diverse backgrounds who aspire to be Orange.
External link: https://cusecommunity.syr.edu/s/1632/20/home.aspx?sid=1632&gid=2&pgid=6530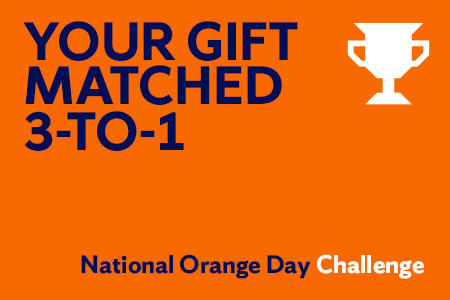 Alt text: Your Gift Matched 3-to-1 National Orange Day Challenge