Our Growing Philanthropic Culture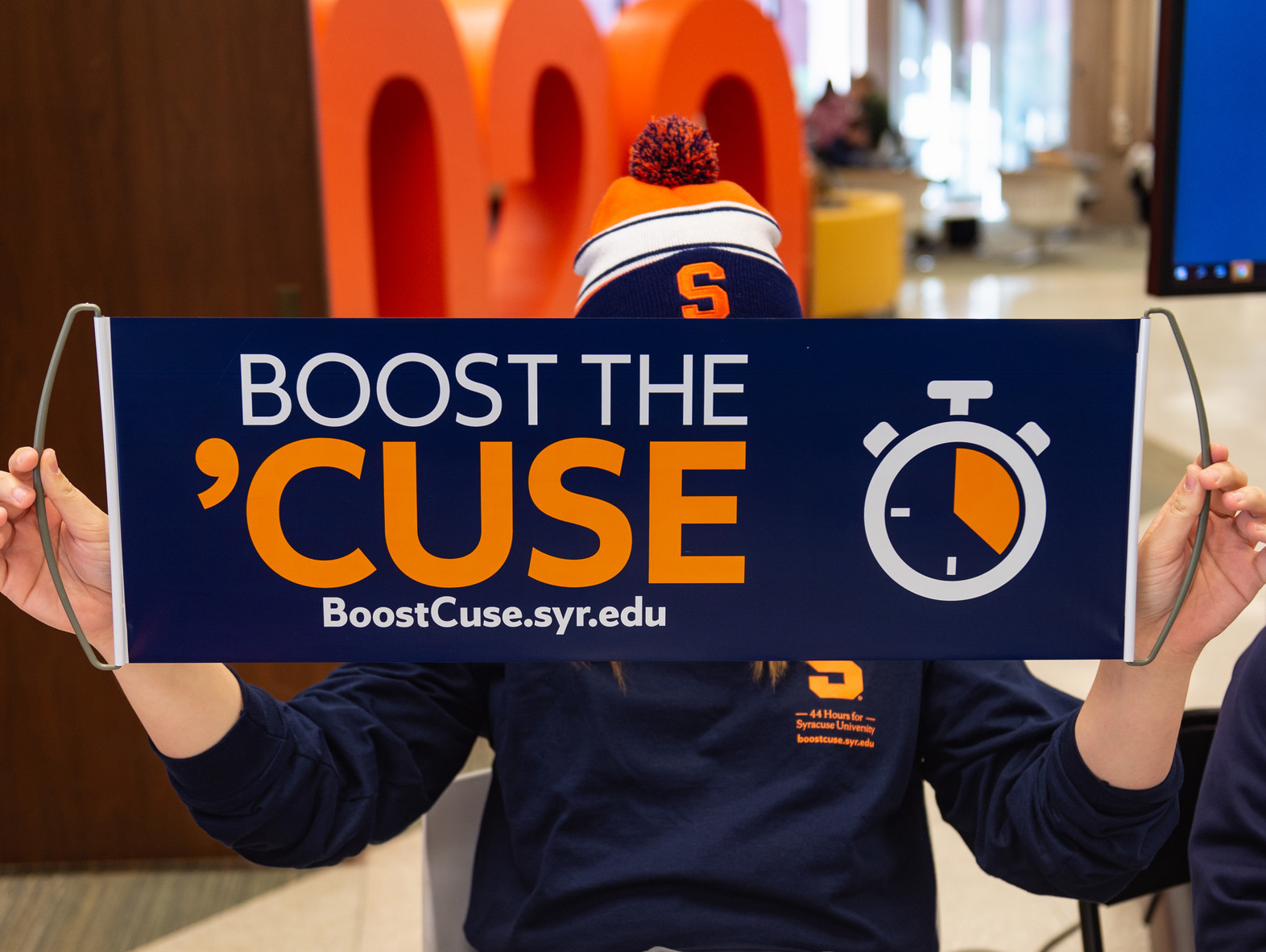 The Forever Orange campaign is truly a campaign for everyone, purposefully structured to include not only a dollar goal, but donor and engagement goals. This reflects our heightened focus over the past several years around growing a culture of philanthropy across Syracuse University.
"The Orange alumni network is vast, proud and strong, and we've had great success with alumni engagement events that keep graduates connected both to the University and to current students," says Matt Ter Molen, chief advancement officer and senior vice president for advancement and external affairs. "However, despite terrific engagement and Orange pride, the vast majority of alumni haven not made a gift to the University in the Forever Orange Campaign. That's why participation is such a major component of Forever Orange—we want everyone in our University community to realize they can make a difference. The cumulative effect of many gifts, no matter the size, makes a tremendous impact in the education of our students."
For the past several years, participation-driven fundraising campaigns like Make Your Mark, Syracuse Responds, Boost the 'Cuse and Giving 'CuseDay have attracted a broad range of donor audiences and demonstrated the impact that gifts at all levels can make. And the message is getting through, with increased philanthropy among all constituencies—even in uncertain economic times.
Alumni donor participation is 17 percent higher than it was five years ago. Parent donors have increased from 294 families to nearly 2,200 families providing philanthropic support for the student experience and other areas. Faculty and staff donors have increased 140 percent—progress due in part to fundraising efforts made by members of the recently created Faculty, Staff, Emeriti and Retiree Giving Committee. Today nearly 30 percent of all faculty and staff give to Syracuse. All these donor groups are projected to finish ahead of last year's participation numbers when this fiscal year closes on June 30, 2021.
"The most challenging times can bring out the best in people, and that's what we're seeing here. Despite all the uncertainty facing the economy due to the COVID-19 pandemic, people are coming forward and supporting the University," says Sean Scanlon, vice president for advancement and external affairs.
In October, Syracuse's Boost the 'Cuse Giving Day was widely successful in advancing the University's participation goals—with 4,908 donors and over $1.8 million raised.
"Forever Orange seeks to attract 125,000 unique donors, and we already have 85,000 donors supporting the campaign. But the first 70 percent of donors is easier to achieve than the next 30 percent—the alumni who have not given—that's the part that will really set Syracuse up for success after this campaign," Scanlon says. "It's a genuine team effort, gathering individual support from alumni, parents, faculty, staff, students and friends, but also expanding our corporate, foundation and government research partnerships. We need to keep our momentum building, but all these channels are on the right track."