Syracuse Responds, thanks to you!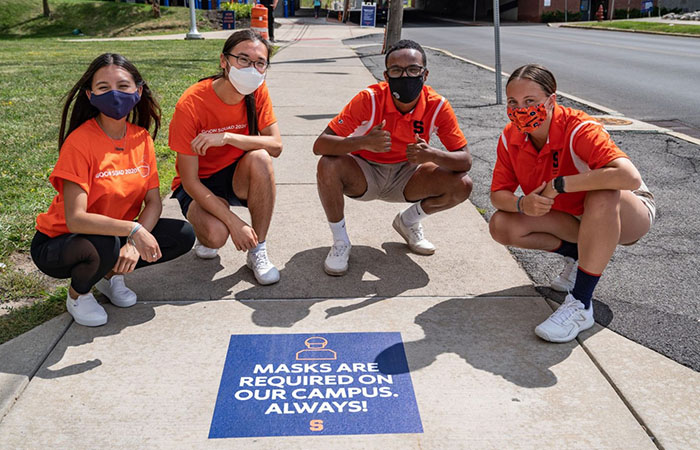 Through the generosity of donors, more than $1.6 million has been raised for the Syracuse Responds relief effort through gifts to the Dean's Funds, the Syracuse Responds Fund and the Food Pantry.     
Syracuse University students whose education, incomes and on-campus lives were unexpectedly and significantly disrupted by the global COVID-19 pandemic received more than $1 million in critical need funds thanks to the outpouring of donations from faculty, staff, alumni, parents and friends. 
Since March 13, the Office of Financial Aid has awarded $1,098,492 to more than 1,000 students, with requests continuing to come in and be evaluated daily. Of those who received aid, 75 percent were undergraduates and 25 percent were graduate/professional students.         
Your Impact 
Sixty awards, worth $45,000, helped students access the technology they needed to enable remote instruction after the University transitioned to online learning.
$403,492 was awarded to more than 400 non-work study students unable to work, to help minimize the effect of lost wages.
The Syracuse Responds effort has provided close to $650,000 for housing, medical expenses, food and technology for 750 students who remained on campus throughout the summer and thousands more needing to quarantine as they return to campus this fall. 
Gifts to the Syracuse Responds Fund, our Dean's Funds and the Food Pantry have made an immediate difference for those dealing with unexpected financial needs. Thanks to your support, Syracuse University students have access to the resources they need to successfully recover from this crisis and stay on track academically. 
Thank you for supporting Syracuse University students and the University's COVID-19 relief effort, Syracuse Responds. We simply could not do this without you.