Rockette and John Brunetti: Giving in Dad's Name
This story links to an external page
Publish date: 09-15-2019
Summary:
Like many of our alumni and friends, Rockette and John Brunetti have a special place in their hearts for their dads and for Syracuse University. It is why they chose to give to the Orange Family in honor of their own.
External link: http://foreversyracuse.syr.edu/meet-our-donors/rockette-and-john-brunetti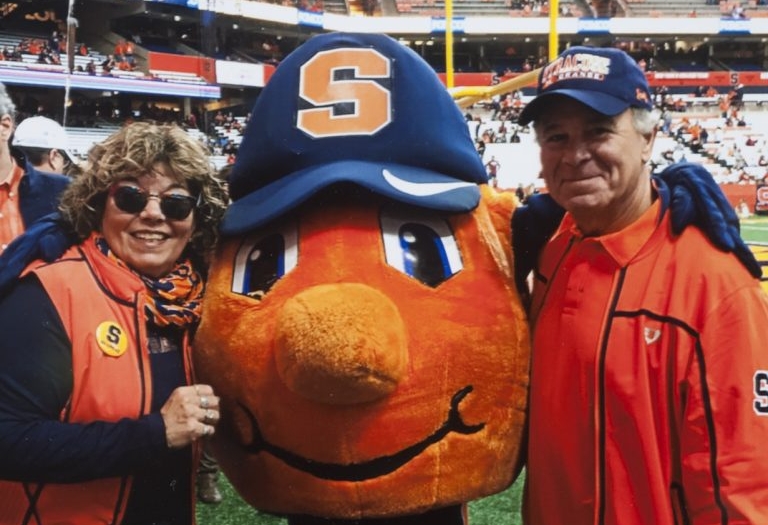 Alt text: Rockette (Pirro) and John Brunetti with Otto.