---
Syracuse Responds to COVID-19
With the decision to move spring classes online because of the COVID-19 outbreak, alumni, parents and friends have asked how they can help support our students. The Syracuse Responds Fund provides financial assistance to current SU undergrad students facing financial challenges brought on by natural disasters or a current social, economic or health crisis.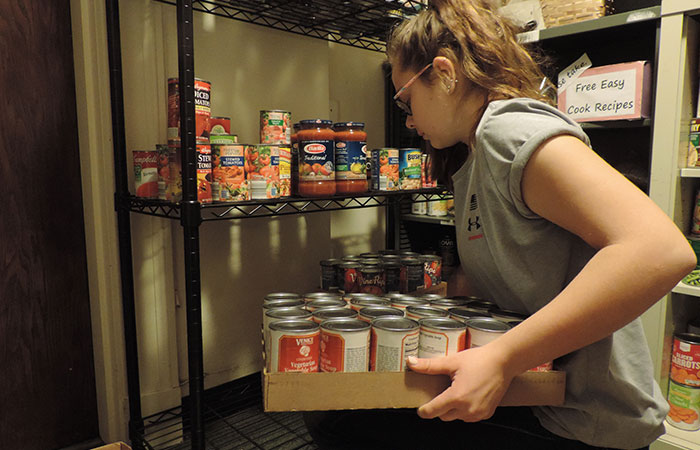 Orange isn't just our color. It's our promise to leave the world better than we found it. Wherever and whenever orange appears around the globe, it means something new is coming. The chance for something even better than before.
Our future is one where research discoveries go beyond what we know to light the way ahead. Where veterans, professionals and students from all walks of life lead the world forward, faster. Where interconnected challenges are solved by interdisciplinary action.
We know we have what it takes to get there, and right now is the time to show the world how it's done. Together.
Let's Show the World What Orange Can Do - Together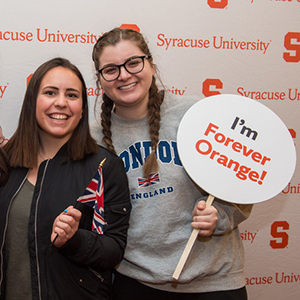 We connect exploration and action, because Syracuse University isn't a step before the "real world"—it's where students start to shape it.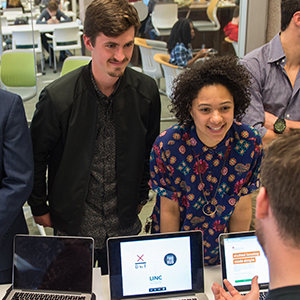 We embrace a proud tradition of welcoming and empowering new learners and leaders.
Forever Orange: The Campaign for Syracuse University
This comprehensive campaign to raise $1.5 billion in private philanthropy from Syracuse University alumni, parents, corporate partners and friends will further advance academic excellence, provide an unparalleled student experience and create unique learning opportunities that leverage our distinctive strengths and impact our world in extraordinary ways.
The Campaign seeks to attract 125,000 unique donors, and to double the proportion of Syracuse University alumni who are actively engaged with Syracuse University.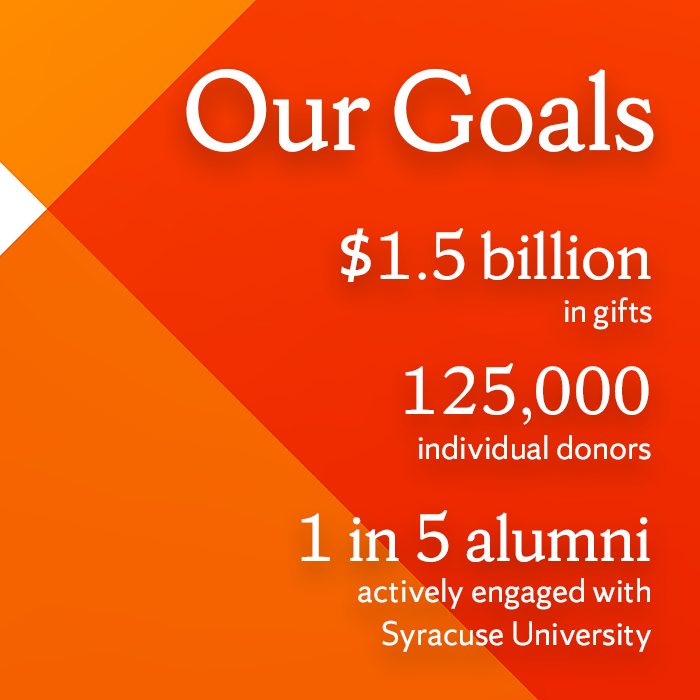 Our Bright, Bold and Boundless Community