---
Student Support Transforms Lives
Now, more than ever, our world needs innovative problem solvers, visionary leaders, and exceptional communicators.
Now, more than ever, the next Orange generation is counting on us—and we are counting on them.
When you give to scholarship, you open doors for exceptional students from diverse backgrounds who aspire to be Orange. More than 75% of our undergraduate students receive financial aid. With more students and their families facing financial hardship as a result of the COVID-19 pandemic, your support for scholarship is more important than ever.
Learn how to establish a scholarship in your name, or donate to a scholarship fund in an area of your choice.
Every gift makes a difference for students.
Let's Show the World What Orange Can Do - Together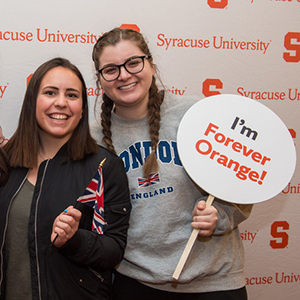 We connect exploration and action, because Syracuse University isn't a step before the "real world"—it's where students start to shape it.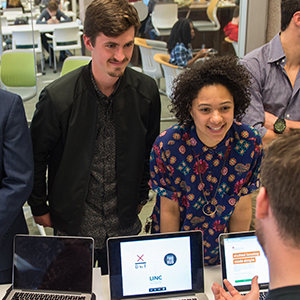 We embrace a proud tradition of welcoming and empowering new learners and leaders.
Forever Orange: The Campaign for Syracuse University
This comprehensive campaign to raise $1.5 billion in private philanthropy from Syracuse University alumni, parents, corporate partners and friends will further advance academic excellence, provide an unparalleled student experience and create unique learning opportunities that leverage our distinctive strengths and impact our world in extraordinary ways.
The Campaign seeks to attract 125,000 unique donors, and to double the proportion of Syracuse University alumni who are actively engaged with Syracuse University.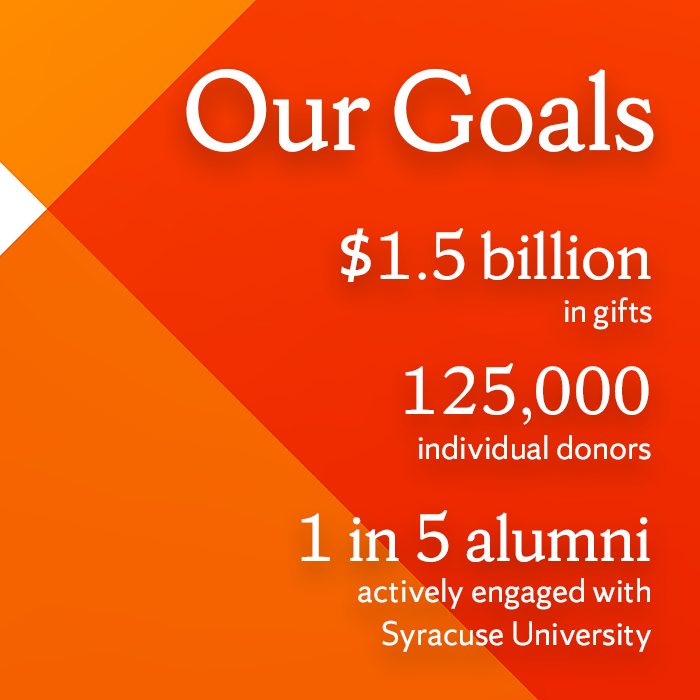 Our Bright, Bold and Boundless Community