THANK YOU for Boosting the 'Cuse!
We're so grateful to every member of our Orange community who participated in one amazing day for Syracuse University! Be sure to watch our video thanking you for your support.
---
Forever Orange: The Campaign for Syracuse University
Forever Orange is more than a campaign to raise $1.5 billion in philanthropy for Syracuse University. It is our ability to impact people—to change the trajectory of our students' lives and careers and to advance faculty research and innovation that benefit the whole world.
See our progress below, and join us! Make your gift today!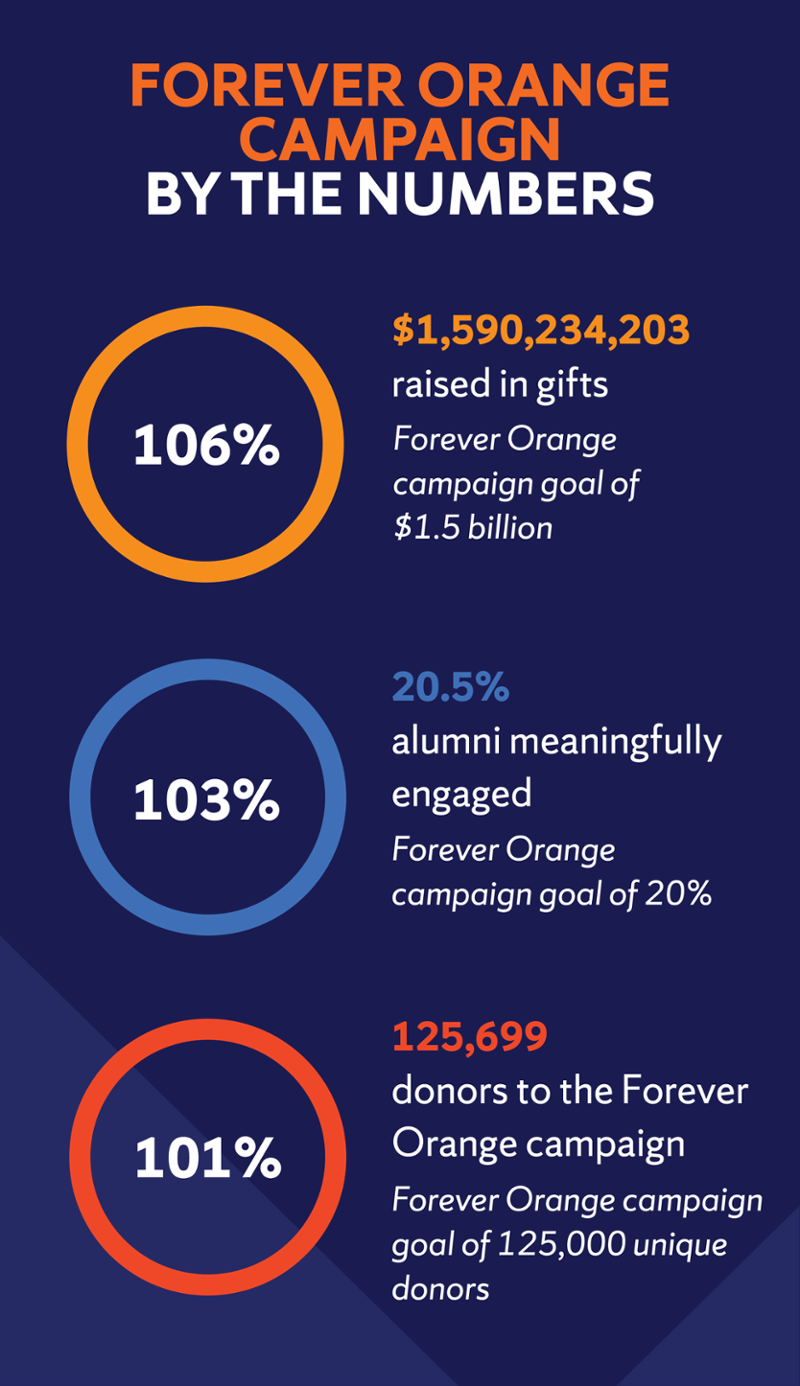 Faculty Excellence Program
The hallmark of a great research university is its faculty. At Syracuse, our world-class scholars expand their students' intellect, broaden their perspectives, and shape future generations of leaders and innovators. Now, through the Faculty Excellence Program, you can partner with Syracuse University on our highest academic priorities—and amplify the impact of your giving!
Faculty Excellence Program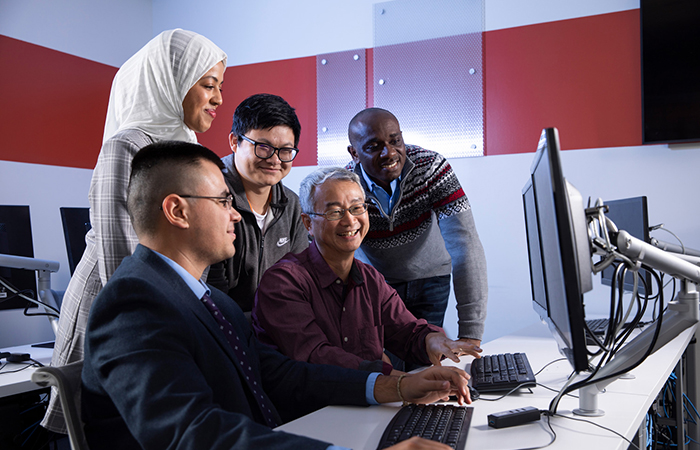 Campaign News
Creating A World of Opportunity
For over 150 years, Syracuse University has been a destination for those with great aspirations and a hunger for knowledge. Those who search for identity and community, and those driven to lead and to serve. Your generosity can make a world of difference for promising students. For students with financial need, your gift makes a Syracuse University education possible. When you invest in them, you invest in all our collective futures. Because they can change our world.
Support the Campaign