Fatimah Muhammad-Moody '90 and Keith Moody '89 Give to Support Underrepresented Students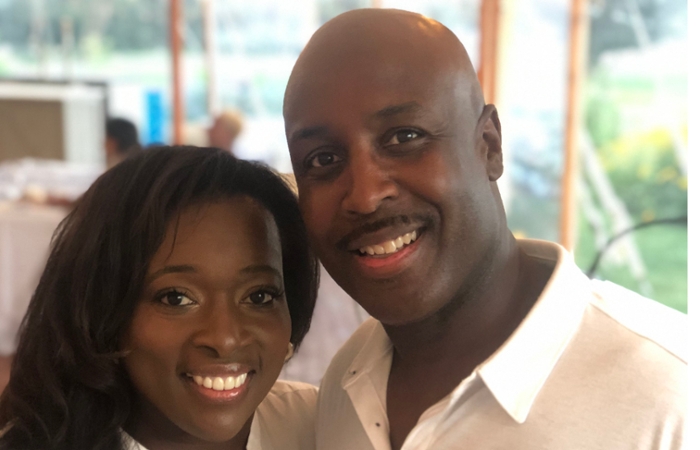 For Fatimah Muhammad-Moody '90 and Keith Moody '89, giving to scholarships that support underrepresented students is an important way to support and shape the next generation of Syracuse students.
The Moodys met as undergraduate students at the Martin J. Whitman School of Management, went on to marry and start a family, and founded LinkVisum Consulting Group in 2007. The Washington, D.C.-area firm specializes in process improvement, program management and strategic planning for government agencies and private industry.
"When I think about all of the good things that happened at Syracuse—the people and resources made available to me—I feel it's important to give back," says Fatimah, who served as Senior Class Marshal for the School of Management and is a member of Delta Sigma Theta Sorority Inc. Her involvement continues. Fatimah is a member of the Office of Multicultural Advancement Advisory Council and co-chair of Coming Back Together, a reunion of Black and Latino alumni. "More than ever, it's important for Black and Latinx alumni to stay engaged with Syracuse University and its current students," she says. "We all have something to give back, and they need us."
The Moodys give to the Our Time Has Come Scholarship, which supports underrepresented students at Syracuse University. Keith says when he has had the opportunity to meet Our Time Has Come Scholars, he is inspired by them. "There are a lot of talented young people out there, and if I can help remove some of the financial hurdles on their way to achieving great things, that's what really drives me," he says.