Mary Jo Putney '67, '69 Honors Her Family History by Supporting Students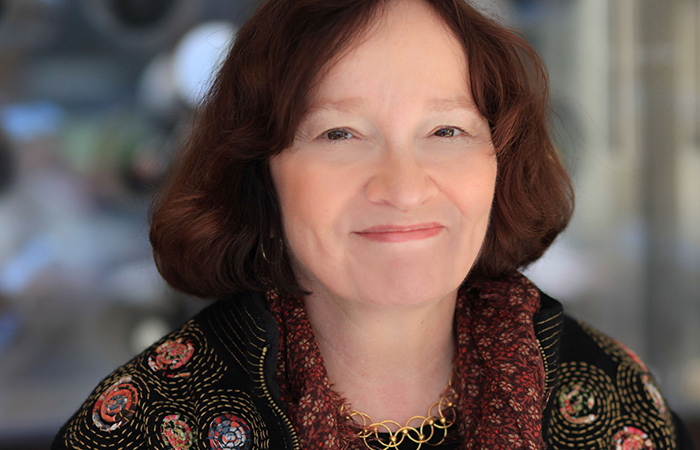 Bestselling author and alumnae Mary Jo Putney '67, '69 has a long and deep connection with Syracuse University. Not only did she earn two consecutive degrees at the University―one in English literature, the second in industrial design―she counts at least 15 family members as Syracuse alumni, including her father Laverne Putney '30. Furthermore, her great grandfather and Civil War veteran LaFayette Congdon served as president of Genesee Wesleyan Seminary, a secondary school with close ties to the foundation of Syracuse University.
 When it came to selecting a college, "I honestly never thought of any other place," Putney says. "I applied early decision and was accepted."
Putney recently gave a gift to establish the Putney Congdon Scholarship for undergraduates in the College of Arts and Sciences. With this gift, she wished to honor her family connections to the University and also to remember her mother, Eleanor Congdon Putney, who taught school in Akron, New York. Many of Eleanor's students were from the Tonawanda Indian Reservation. Mary Jo Putney designated a preference that her scholarship support students from underrepresented populations, particularly female Native Americans, in honor of her mother and her students.
Putney notes that both of her Syracuse University degrees led to fulfilling careers―first as a designer in California and England, and now as an author from her home in Maryland. "I used my design degree the first half of my life, my English degree the second half," she says. In fact, Putney has written more than 60 titles, mostly historical romance novels, and has repeatedly landed on the national bestseller lists of the The New York Times, The Wall Street Journal, USA Today, and Publishers Weekly.   
 With her gift of scholarship, she hopes to give students with financial need the opportunity to pursue their interests and dreams. "I went to school on scholarship.  I'm very much aware of how that made a difference," she says. "My hope is this (scholarship) will give somebody a chance they might not have had otherwise."