Class Act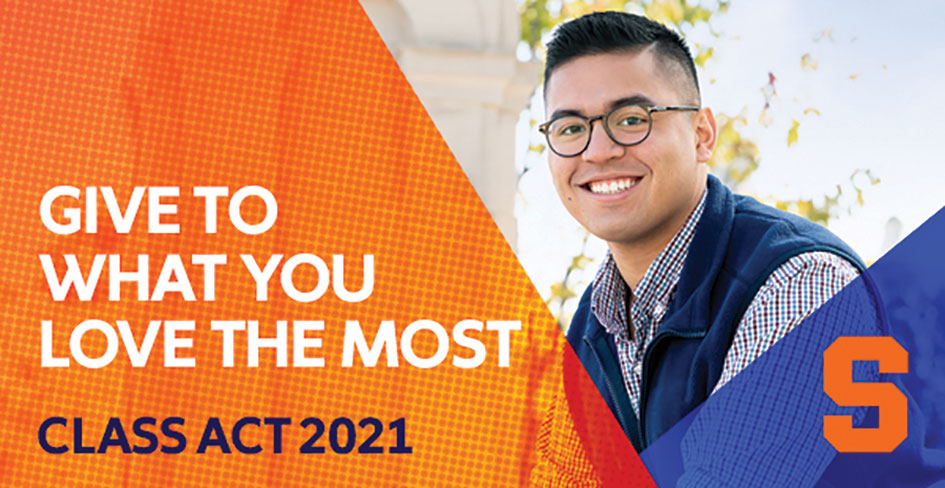 Class of 2021 Giving
What's made a difference in your life?
Is it a cutting-edge academic program? An awesome professor? A much-needed scholarship? A fabulous semester abroad?
You can help other SU students have that same great experience. Just support whatever part of SU means the most to you with a gift to the Class of 2021 Giving campaign.
How much should you give? We suggest $20.21, but give whatever you feel comfortable with. Does your gift matter? Absolutely! Tuition covers only about 80% of the true cost of an SU education. Your gift helps close that gap. In fact, last year, gifts of $25 or less totaled more than $160,000!